The Artists vision: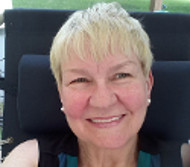 The artists philosophy has been to celebrate the artistry and vision of the old masters who portrayed detail and technical skill while pleasing the audience with images of contemporary subjects showing beauty and innocence. The art is about the positive aspects of life, the beauty that surrounds us, and images that bring peace and serenity to one's spirit. The art is straightforward in its interpretation. It is about the beauty of our world, and is intended to remind the audience of special times and places in their lives.
Atrist bio:
Donna Rey-Taylor was born in Ulm, West Germany in the post World War II era to a German mother and an American soldier. She has always felt a need to express her art in theater, in music as an accomplished organist and vocalist, and an interior designer. As her children became adults, she decided to pursue formal education at Kendall College of Art and Design in Grand Rapids, MI. Her purpose was to develop her genre in a most professional and scholarly means by creating precise imagery. Continuing her education, she has worked with professional artists doing layout and also doing finish work as a secondary artist on murals. Her aptitude, education, and apprentice work has helped her evolve her talent to produce art with keen attention to detail with focus on composition and design elements.
Exhibition & awards:
Bluesman was selected as a finalist in the 1999 Society of Illustrators Competition, New York City, NY. This competition of 5400 entries from 74 high ranking art schools honored her as one of the top 96 artists in the country.
Market in Tunisia was selected for the Society's 2001 "Shadows" Exhibition, again honoring her as one of the country's top artists.
Safe Harbor II won First Place in the 1999 Grand Valley Arts Association Exhibit, Grand Rapids, MI
Safe Harbor Second Place in the Franciscan Life Center Exhibit, Lowell, MI.
Bluesman Second Place in the 39th Annual National River Road Art Show in Baton Rouge Louisiana

Other presentations include Grand Rapids Art Museum and Muskegon Museum of Art. She has won numerous awards in Chicago and Michigan for her paintings of Michigan boating scenes and landscapes.